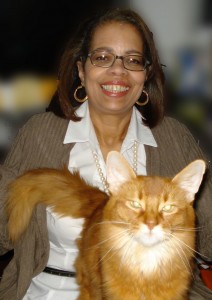 Executive Coach and Clinical Psychologist, Monique Belton, Ph.D. helps empower people to define their dreams and overcome obstacles so they can set and achieve their goals and enrich their lives.
Professional Credentials and Experience: 
Ph.D., with Honors – Clinical Psychology, Columbia University
M.S. and M.Phil – Clinical Psychology, Columbia University
A.B., cum laude, Harvard College, Harvard University
Licensed Psychologist, New York State
30 years successful private practice
Certified Physician Development Coach
Clinical Instructor, State University Hospital at Downstate
Clinical and Research Fellow, State University Hospital at Downstate
Assistant Professor of Psychology, Empire State College
Psychology Internship, Kings County Hospital
Minority Student Affairs Officer – Teachers College, Columbia University
Monique has been a Member, Board of Directors of the following organizations:
Harvard Club of L.I.
Minority Women's Business Institute
Nassau County Psychological Association
Planned Parenthood of Suffolk County
Click on the link below to schedule your free 30 minute session.

Imzadi Cattery
Along with her professional credentials, Monique has also made a name for herself in the world of Somali cat breeding and showing. Click here for more information about Imzadi Cattery and the Somali breed.