Overcoming Obsessive Love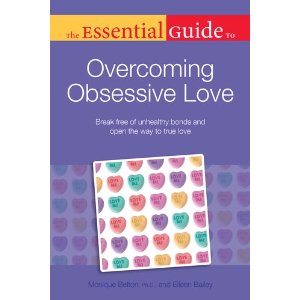 More than two million couples a year become trapped in obsessive relationships, according to a study done at Texas Tech University. The Essential Guide to Overcoming Obsessive Love provides methods to help identify unhealthy obsessive behavior patterns, offers tips on how to protect oneself and safely disengage from an obsessive lover, and identifies the sure-tell signs of a controlling partner.Find Comfort in Relationship Counseling & Personal Coaching With the Help of a Licensed Clinical Psychologist
Experience recovery on a woman-to-woman level with respected Clinical Psychologist Dr. Monique Belton, co-author of the book, The Essential Guide to Overcoming Obsessive Love.
Through her psychotherapy services, you will finally start mending love ties with marriage and couples counseling, as well as individual psychotherapy to overcome love addiction, obsessive love relationships, and other types of toxic relationships. Avoid self-destructive patterns and get your relationships back under your control.
Personal Coaching
Relationship Counseling
Destructive Relationships
Love Addictions
Addictive Relationships
Depression
Anxiety
Stress
Cognitive Behavioral Therapy
Obsessive Relationships
Love addiction can be defined as persisting in a relationship despite the pain and hurt the relationship produces. Obsessive love hurts. It hurts you and it hurts your relationship. If your relationship hurts but you cannot seem to let go, you need to call relationship expert Dr. Belton for a free 15 minute consultation. She will help you reduce your craving to contact your ex, finally releasing you from the chains of attachment to a person that is not good for you. They say the definition of insanity is doing the same things over and over and expecting a different result. Stop the insanity! You can resolve your feelings about a relationship that is too painful and begin to move on to a healthier life.
Mention This Site for 10% Off a Coaching Package or Initial Evaluation.